Home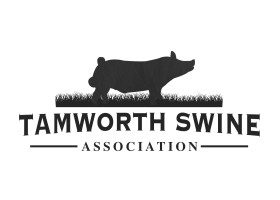 The Tamworth Pig
The Tamworth originated in Ireland where they were known as "Irish Grazers", being given that name due to the fact that they were such wonderful foragers. About 1812 Sir Robert Peel, being impressed with the characteristic of these hogs imported some of them to his estate at Tamworth, England. It is from this place they derived their name. An English authority, who calls it the "Mahogany" or "Grizzly" pig, says it was extensively bred in several of the midland counties of England early in the nineteenth century. When the droves were mainly kept in the woods and forests. They are not a composite breed, and are thought by many to be one of the oldest and purest breeds in Britain.
---
News
New Pricing on Services
Effective November 1, 2023
Updated By Laws
As of August 28, 2021
---
For more information see our Tamworth History page.