Classifieds
For Sale ads may be posted only by members. Wanted ads may be posted by anyone. Ads must relate to Tamworth swine. To place an ad, click the Place Ad link below: 4 gilts 2 years old registered and ready to breed. 1 gilt 3 years old, 2 sows 3 and 6
06/05/2017
Grand Ledge
Michigan
Price: $550.00 Grade feeder pigs. Already outside and being trained to electric. Like us on FaceBook at Best Family Farms LLC.
05/28/2017
Stockport
Ohio
Price: $75.00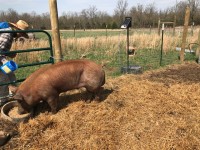 Registered Tamworth Breeding Boar,1 year old with papers. Located in Everton, Missouri. Selling for 450, but reasonable offers considered.
05/24/2017
Everton
Missouri
Price: $450.00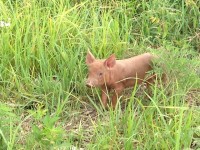 NE Oklahoma Bacon Acres is offering Purebred Tamworth Gilts and Boars. Breeding pairs from separate litters are available. Herd discounts
05/20/2017
Oklahoma
Jay Seeking a bred tamworth sow. I can pick up at your location (Indiana only)
05/11/2017
Crown point
Indiana
Price: $1.00