Classifieds
For Sale ads may be posted only by members. Wanted ads may be posted by anyone. Ads must relate to Tamworth swine. To place an ad, click the Place Ad link below: Wish to purchase up to (4) gilts. Will pick up when they are (8) weeks old. Prefer they be in
01/24/2022
Blairsville
Georgia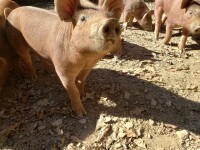 Three registered gilts available now. Two boars that will be ready in 6 weeks. Sire and Dams on site. Good
11/22/2021
LONDON
Kentucky
Price: $250.00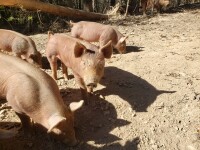 Three registered gilts. Farrowed 9-5-21. Trained to electric. Dam and Sire on site. Text or email only please.
11/07/2021
London
Kentucky
Price: $250.00